This was a solo project. I did all UX Design / UI Design / User Research / Information Architecture
Contextual Inquiry
I visited the Met gift shop right before Christmas. This inspired me to do a seasonal pop-up shop that would be oriented towards gift giving. Users could visit the shop anytime for birthdays, graduation presents, etc.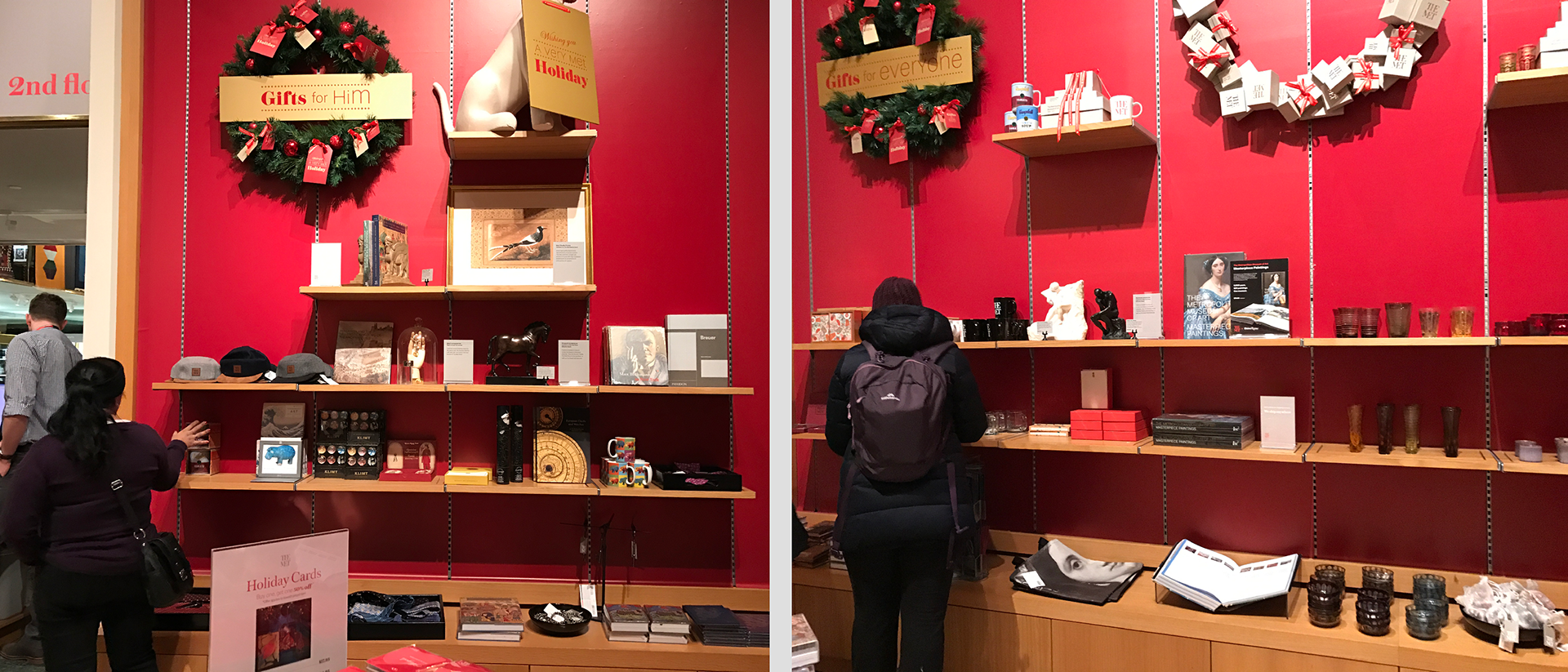 I wanted the categories of my shop to be set up by gift recipient.

In order to determine what categories I would need, I did several card sorting exercises to determine how to split up the merchandise I had already selected for the shop.
This yielded some very useful results. I had originally set up a "Boy" and a "Girl" category. But all five users that participated in my card sort objected to having to decide which toys were appropriate for boys and which were appropriate for girls.

"This would be a great gift for either one!"

was a common response.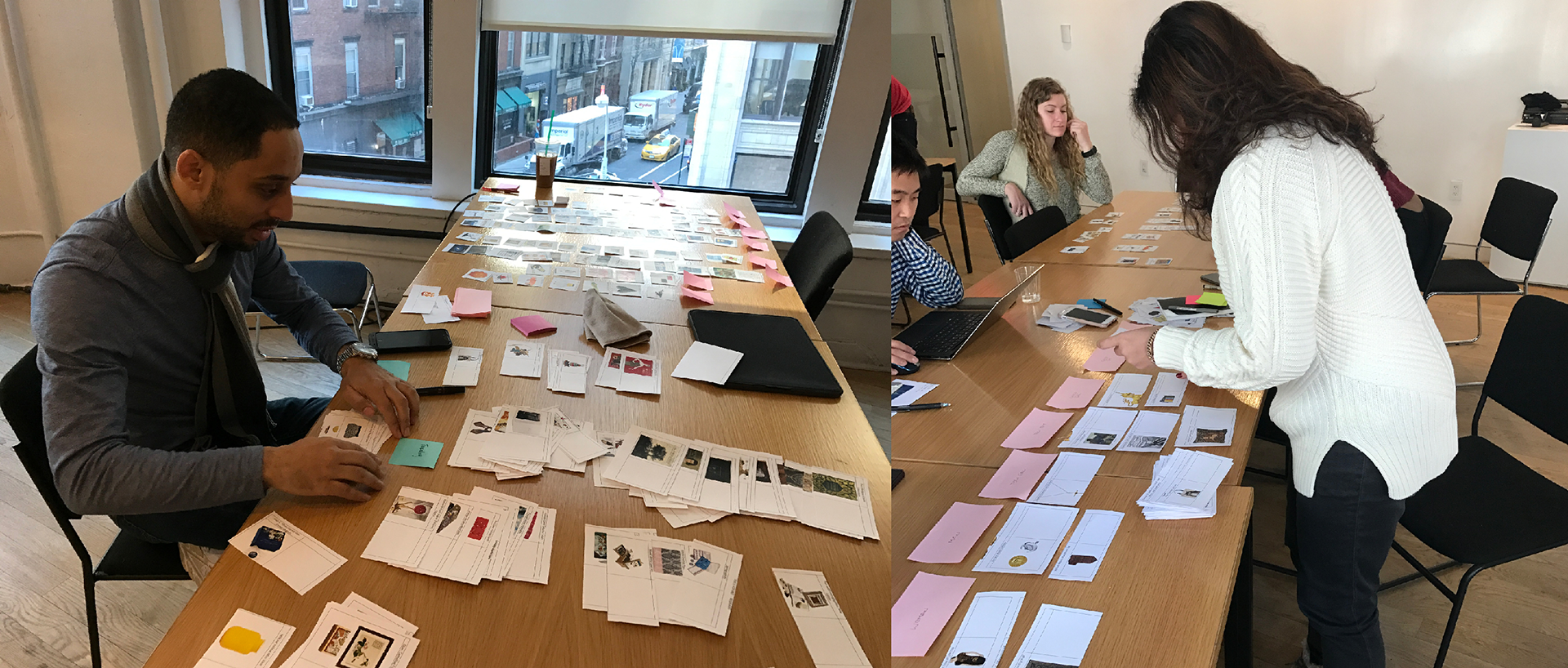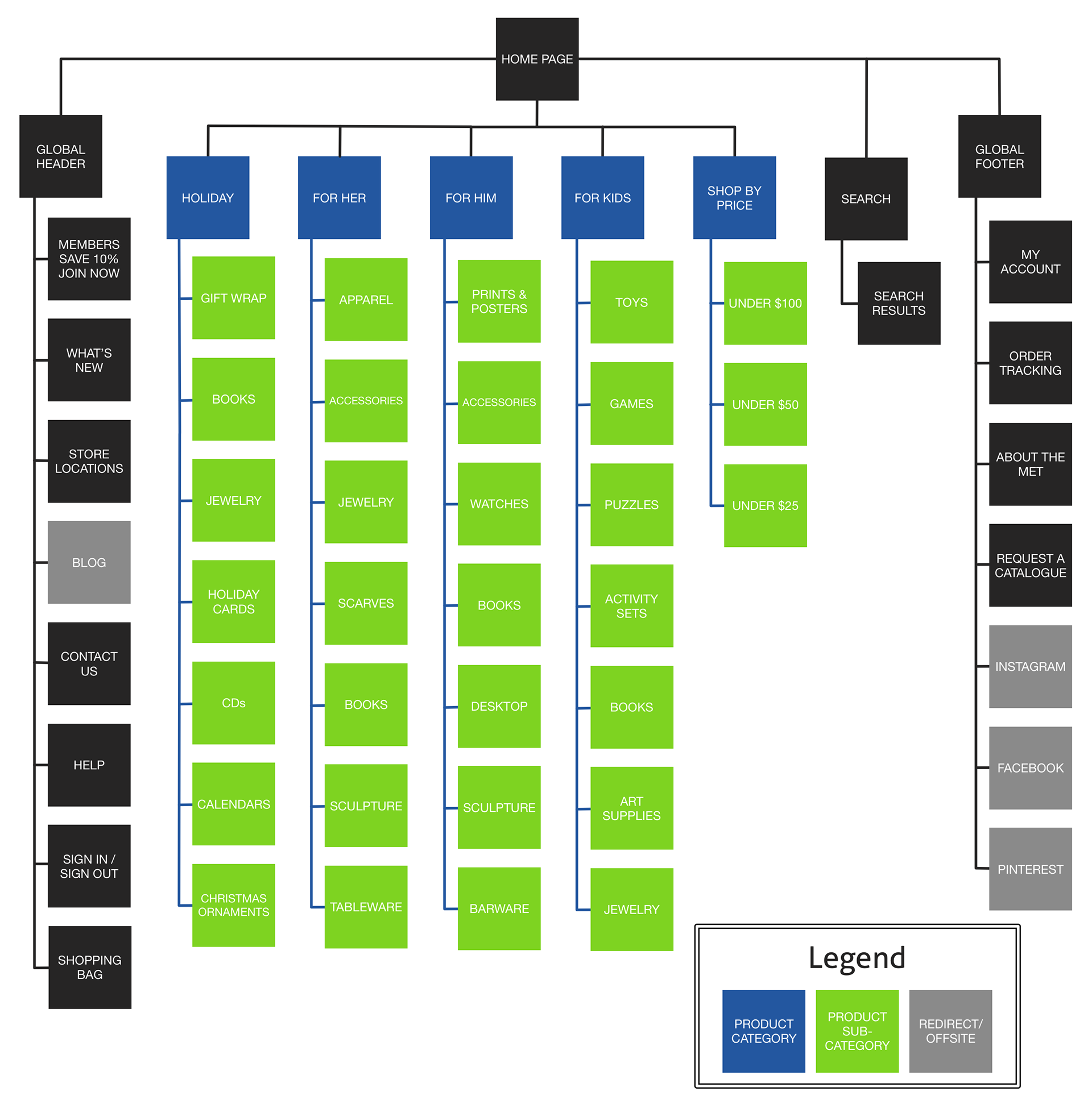 In choosing the concept of the shop, I started by looking at the structure of the Met itself. Since this pop-up shop would be an online extension of the Met,

I wanted it to be based on a physical extension of the Met

.
One of the most iconic parts of the museum is its front steps. I spoke to people who live in NYC and people who have visited.

Every one of them

had spent time hanging out on those steps. I wanted to take the fun and unusual spirit of the steps and convert that into the theme of the shop.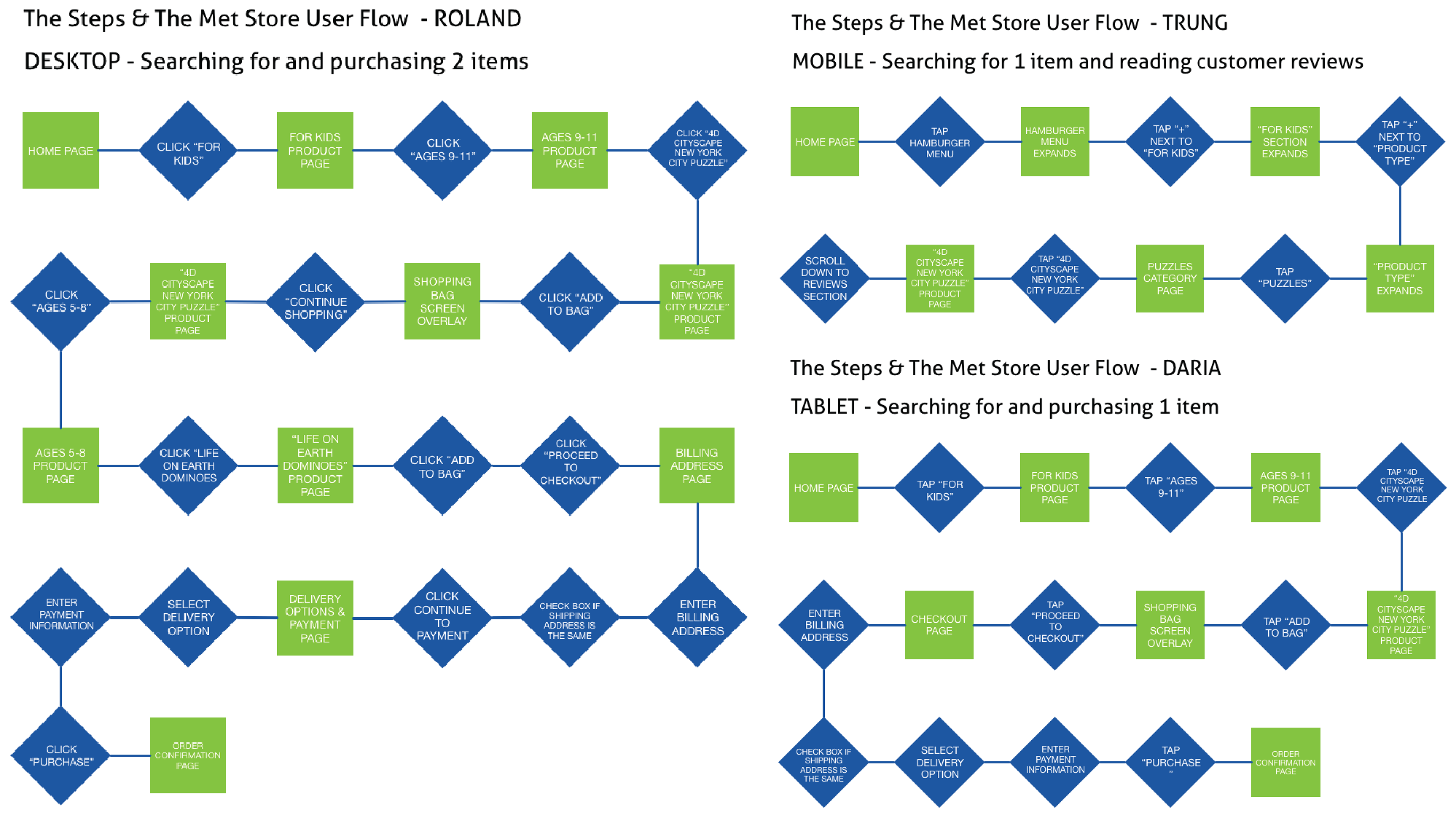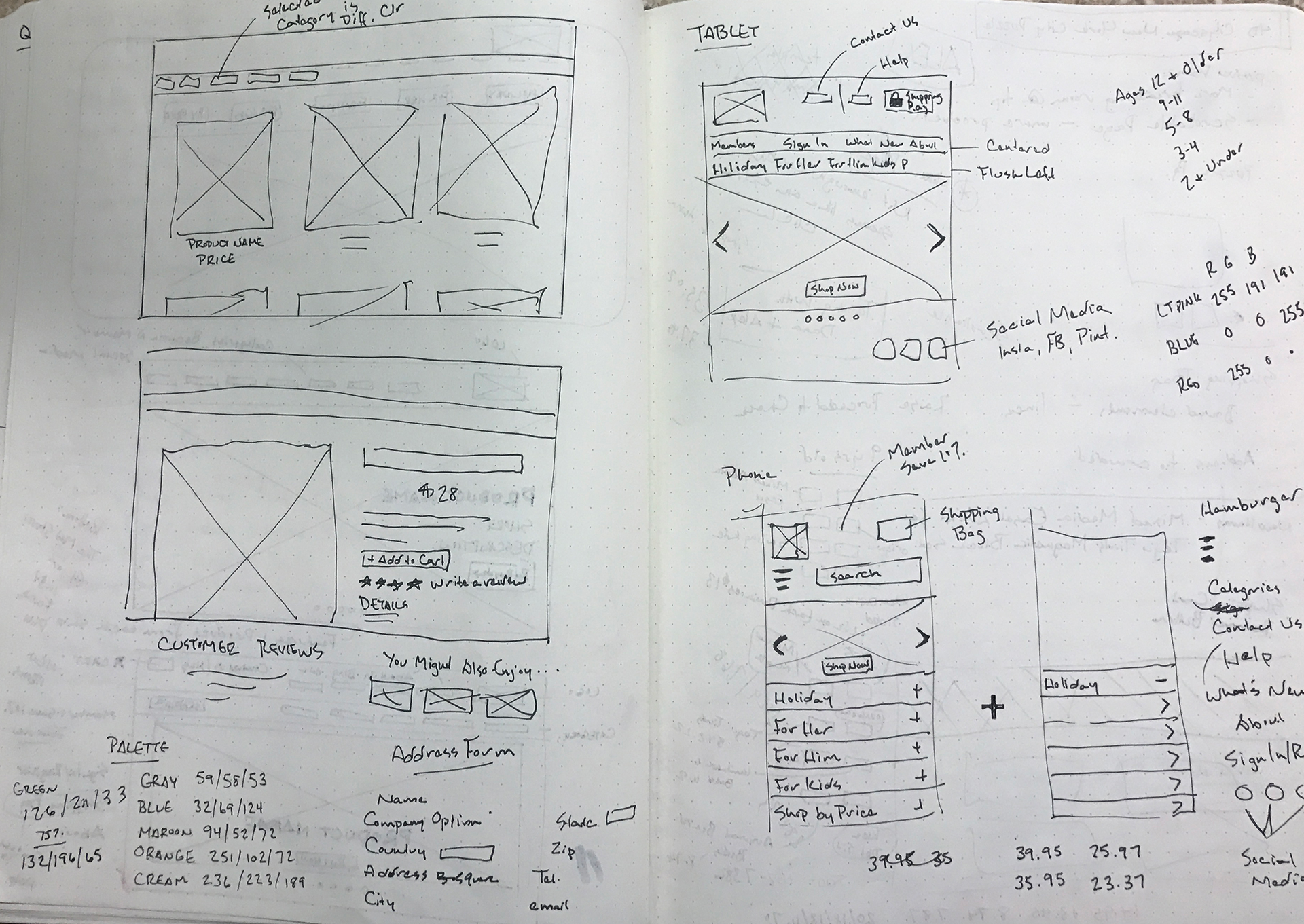 I made wireframes for 3 different platforms.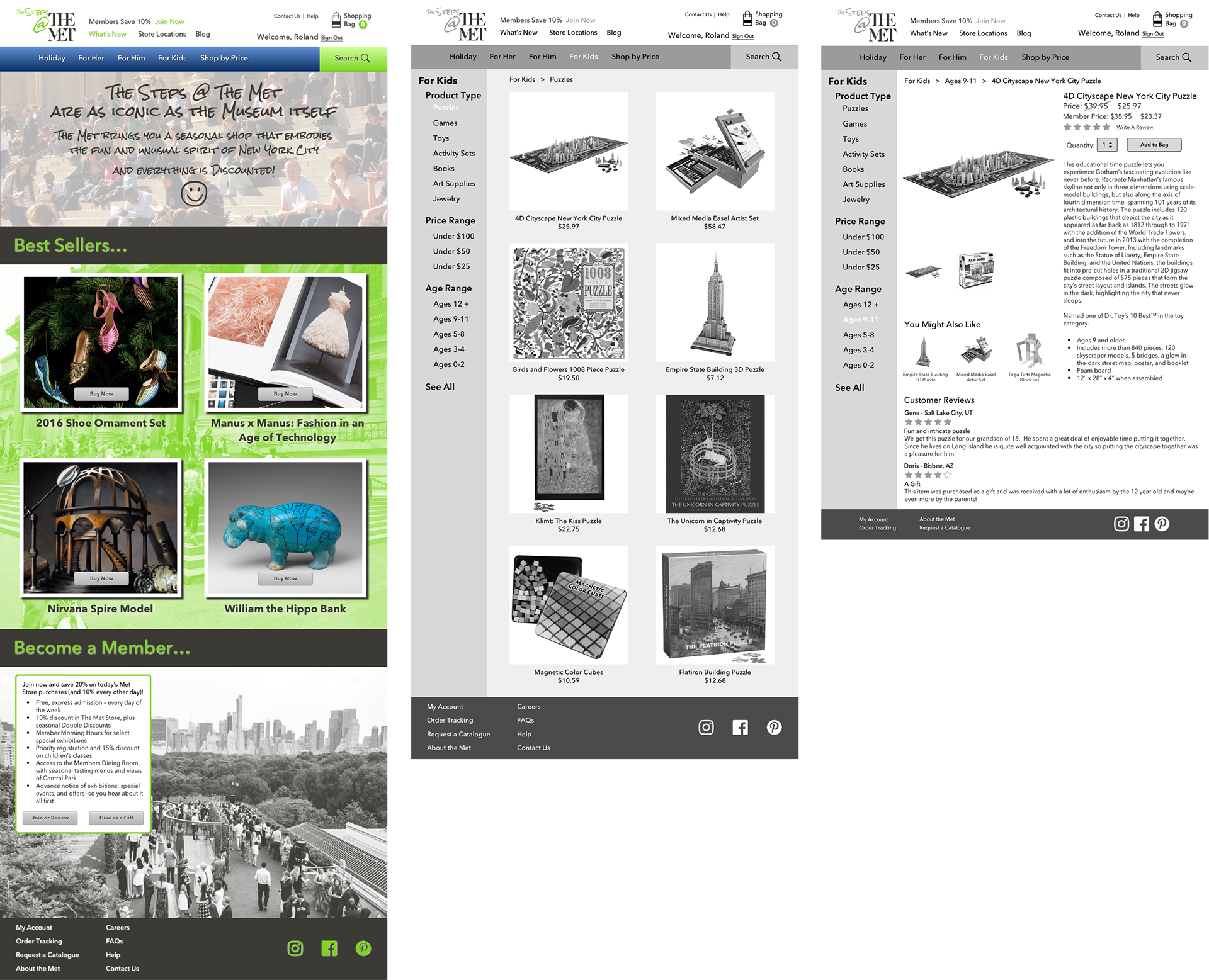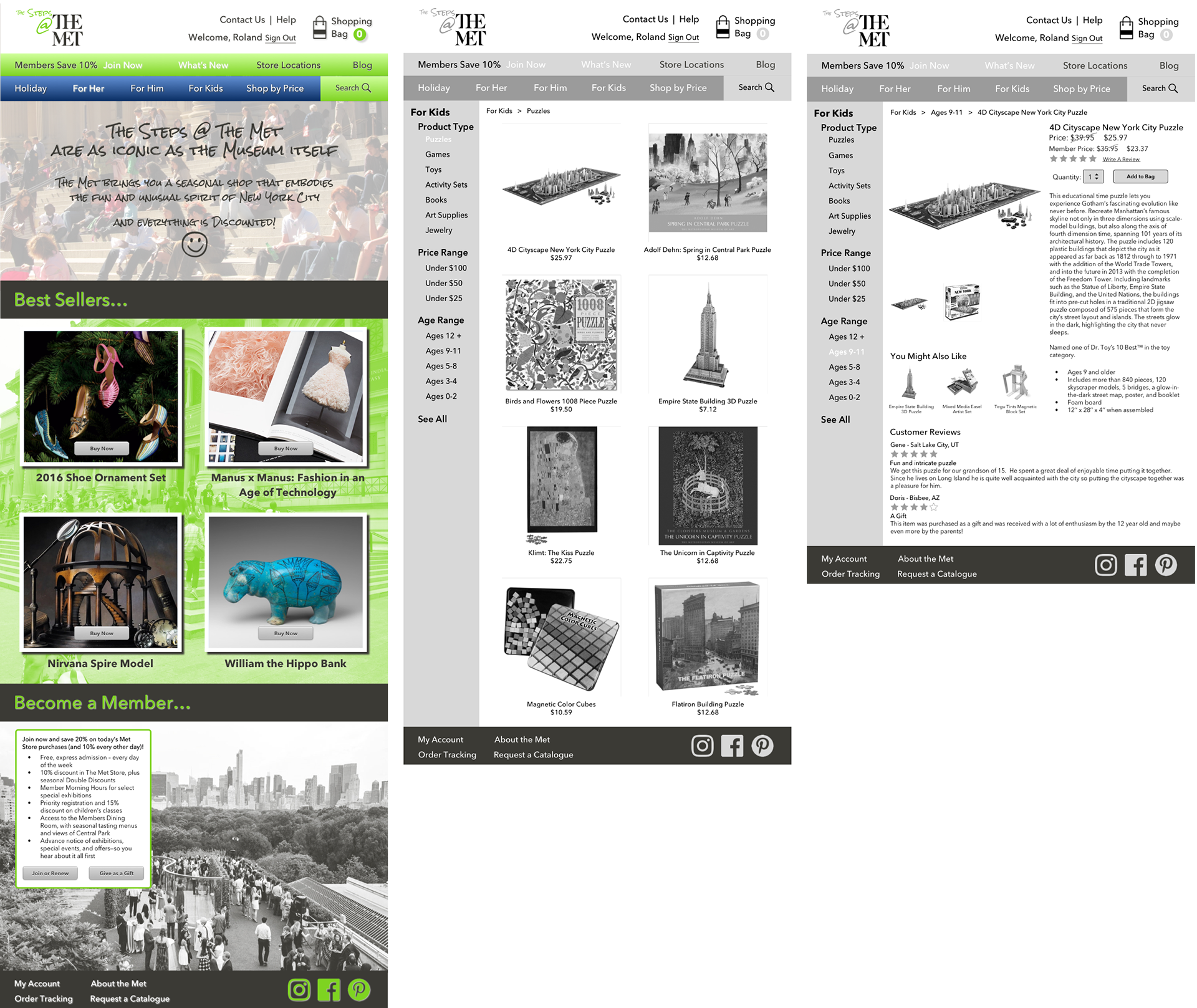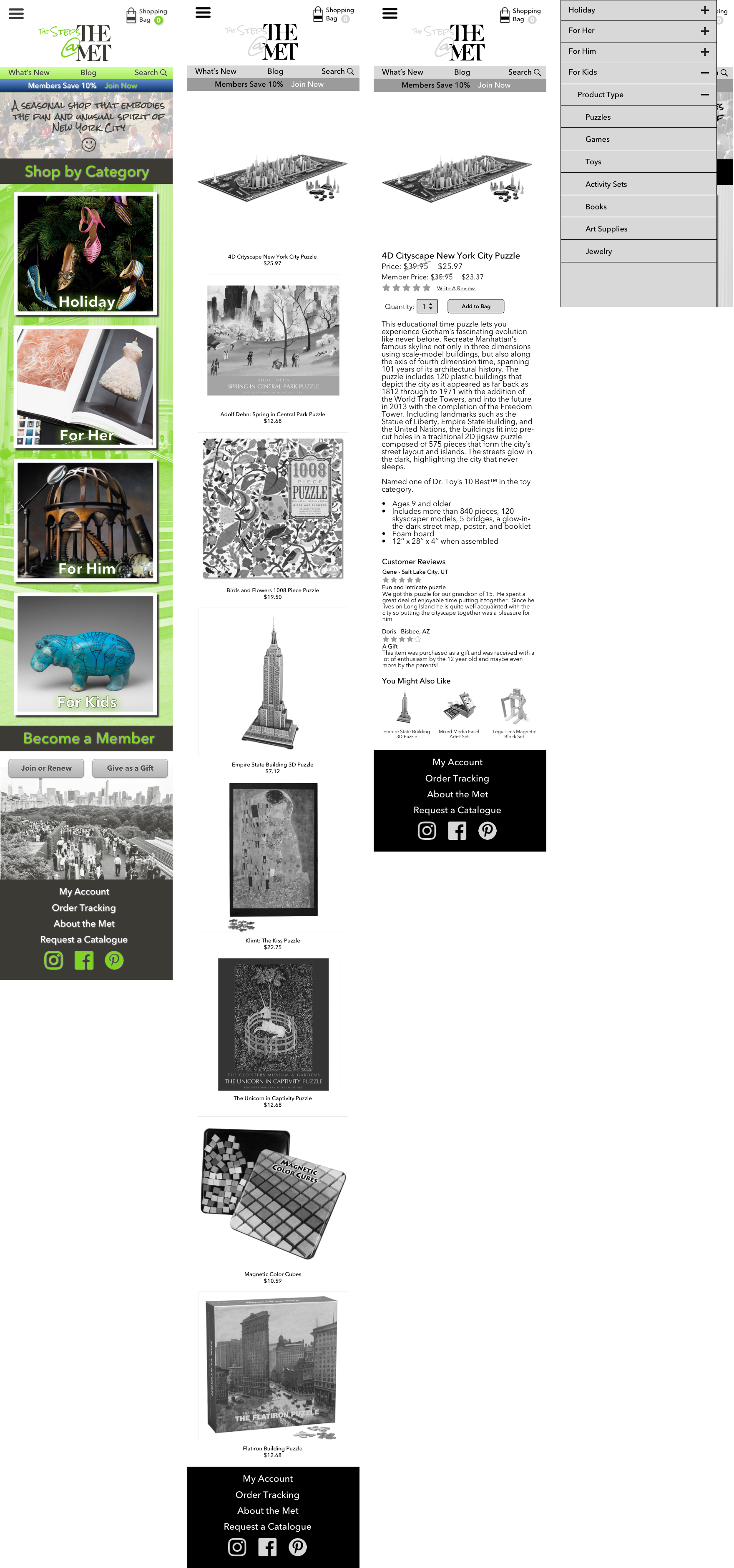 Here is a video demonstrating the interactive prototype. This is the desktop version, which is a combo of hi-fidelity wireframes and full-color home page.
© 2018 Eric Osborn - All rights reserved