I use the Double Diamond process when approaching a design project. The Double Diamond is divided into four distinct phases. I use a range of techniques as I progress through each phase.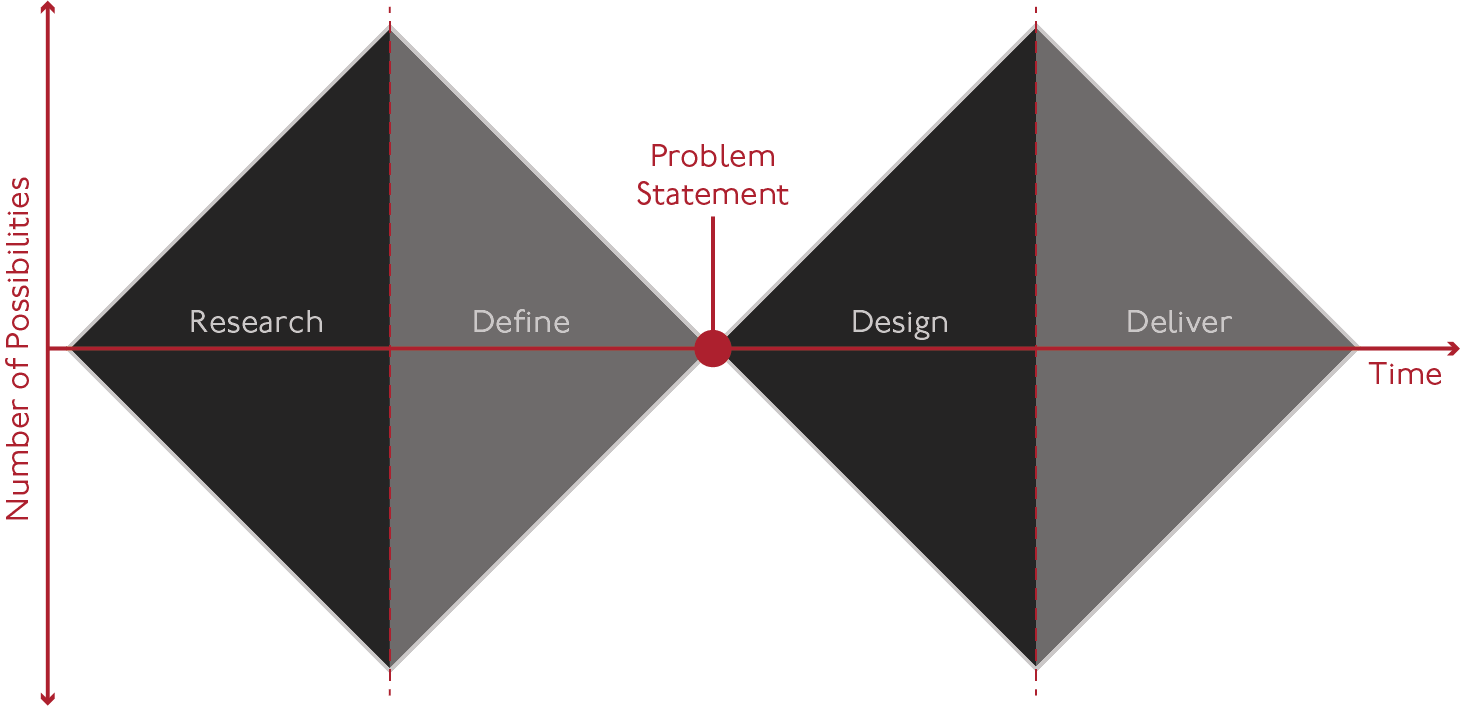 Find real users and stakeholders and
talk to them
.

Identify, validate, and define
the problem
.

Iterative design
, prototyping, and testing.

Ship
, then measure progress.


©
2018 Eric Osborn - All rights reserved