Assisted with UX Design & User Research
Teammates: Lindsey Ullman and Gail Rankin
Heuristic Analysis
I started with a heuristic analysis of the mobile app and some of New York Cares' competitors. The New York Cares app

did not do very well

.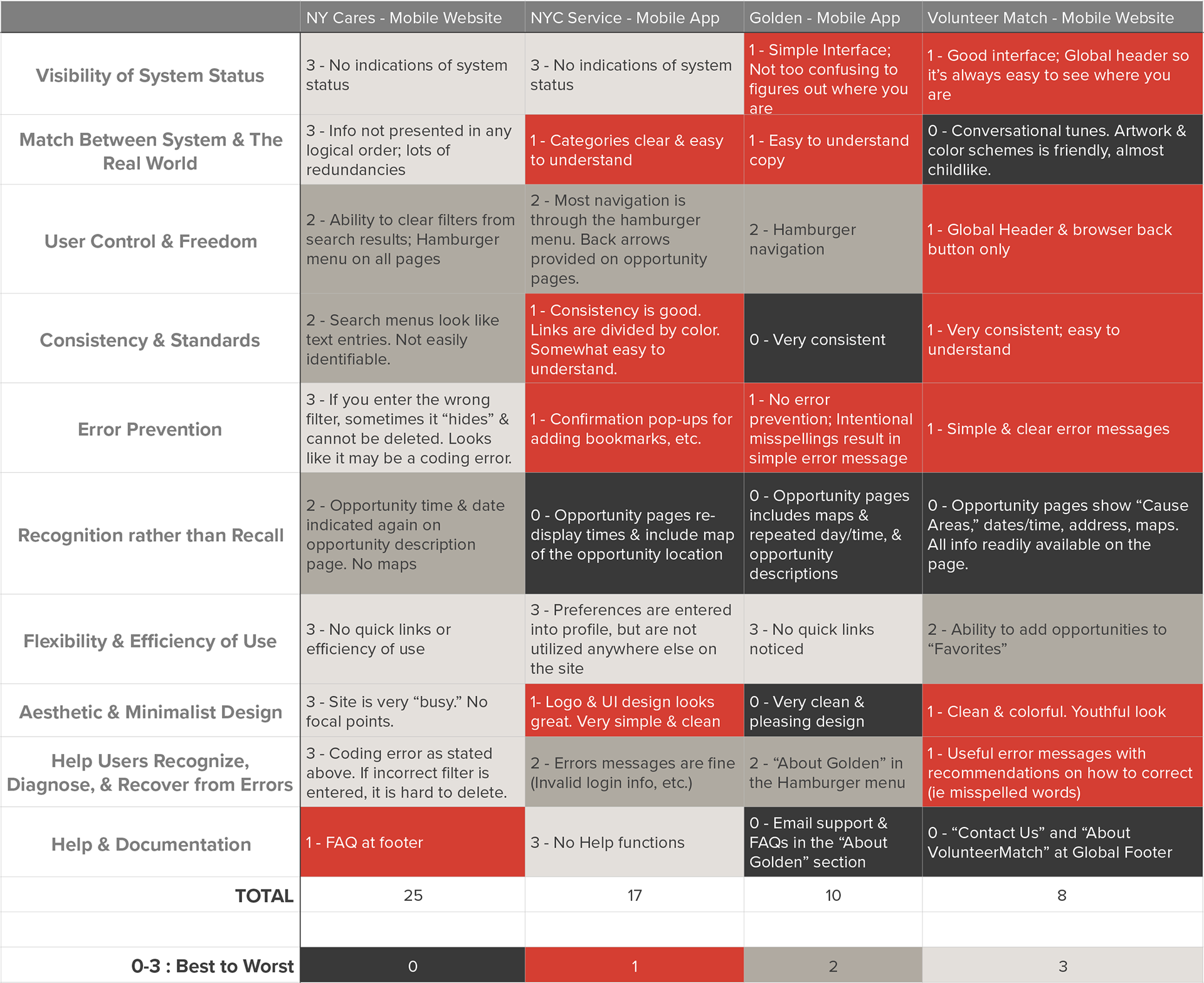 As we began synthesizing all of the information coming out of our user research, I drew a storyboard to highlight some of the common themes we were seeing.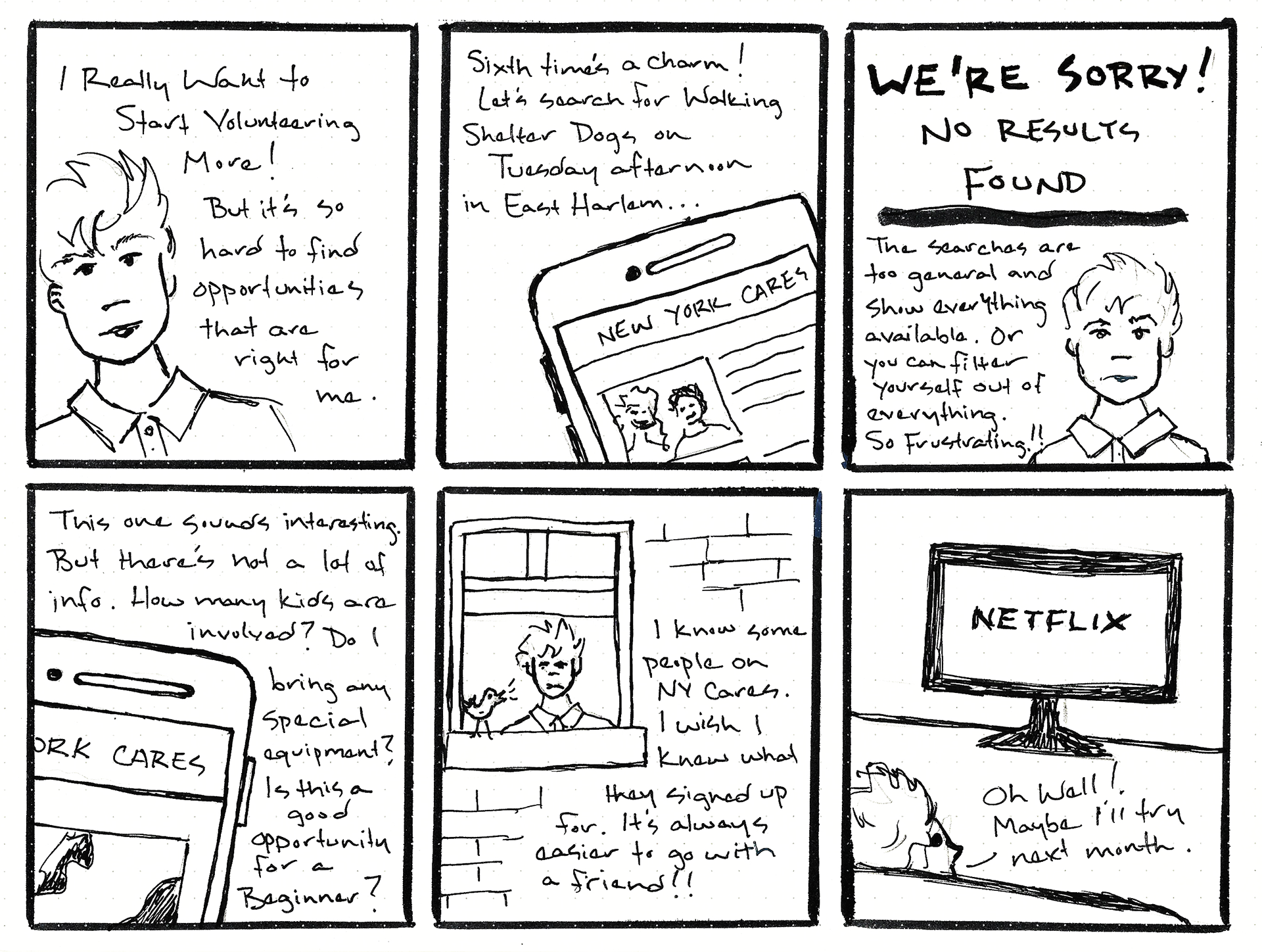 After a long day of user interviews at a coffeehouse in Bushwick, one of my team members "checked-in" on Swarm. This sparked a conversation about gamification and incentives.

This was our Ah-Ha moment!
We decided to take the project in an entirely different direction. By rewarding the user with "badges" and other incentives, we might help motivate them to sign up for opportunities.
We sent out a quick survey to see how users were inspired by apps or social feeds to complete activities.
Out of 50 responses, 68% confirmed apps had motivated them to complete an activity.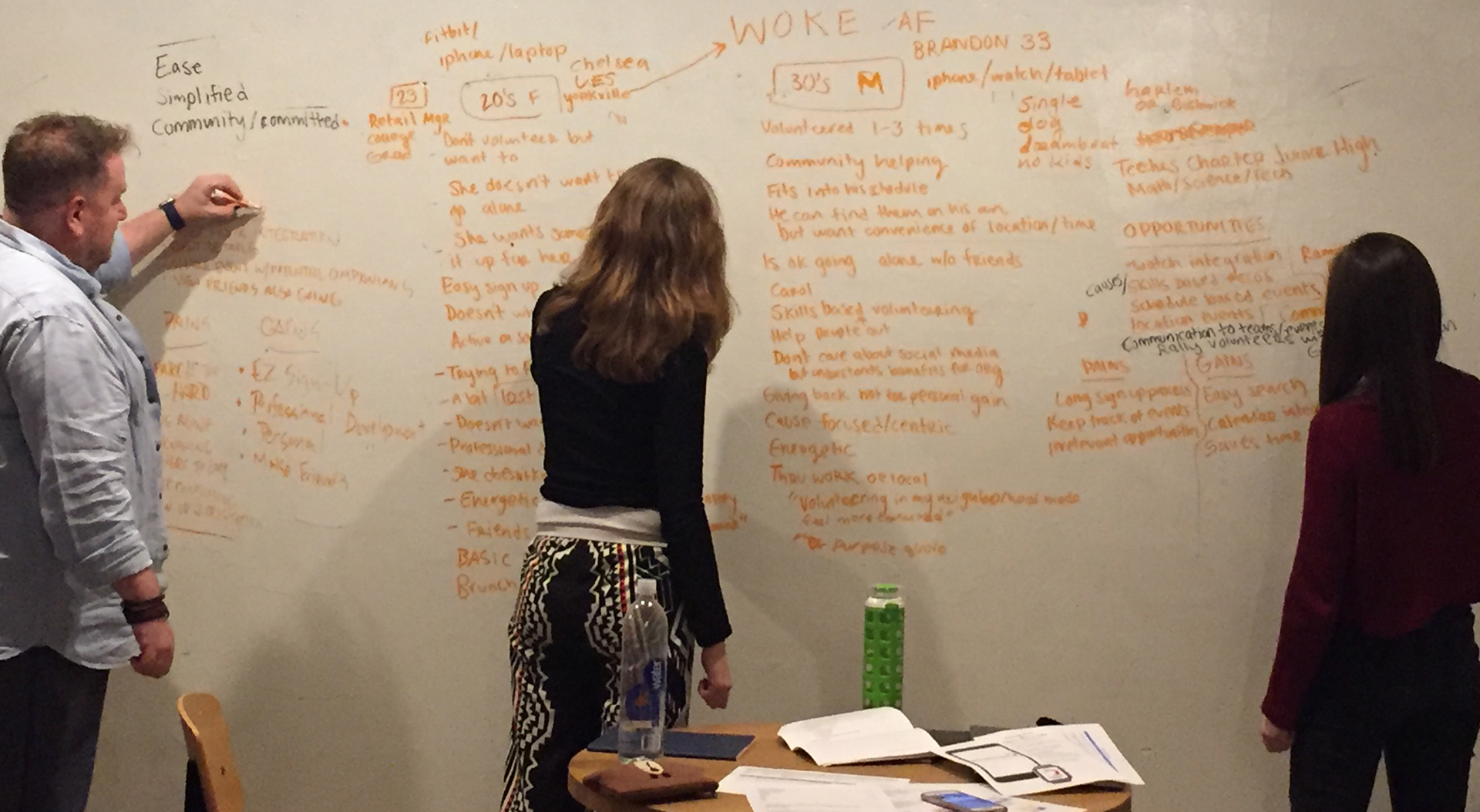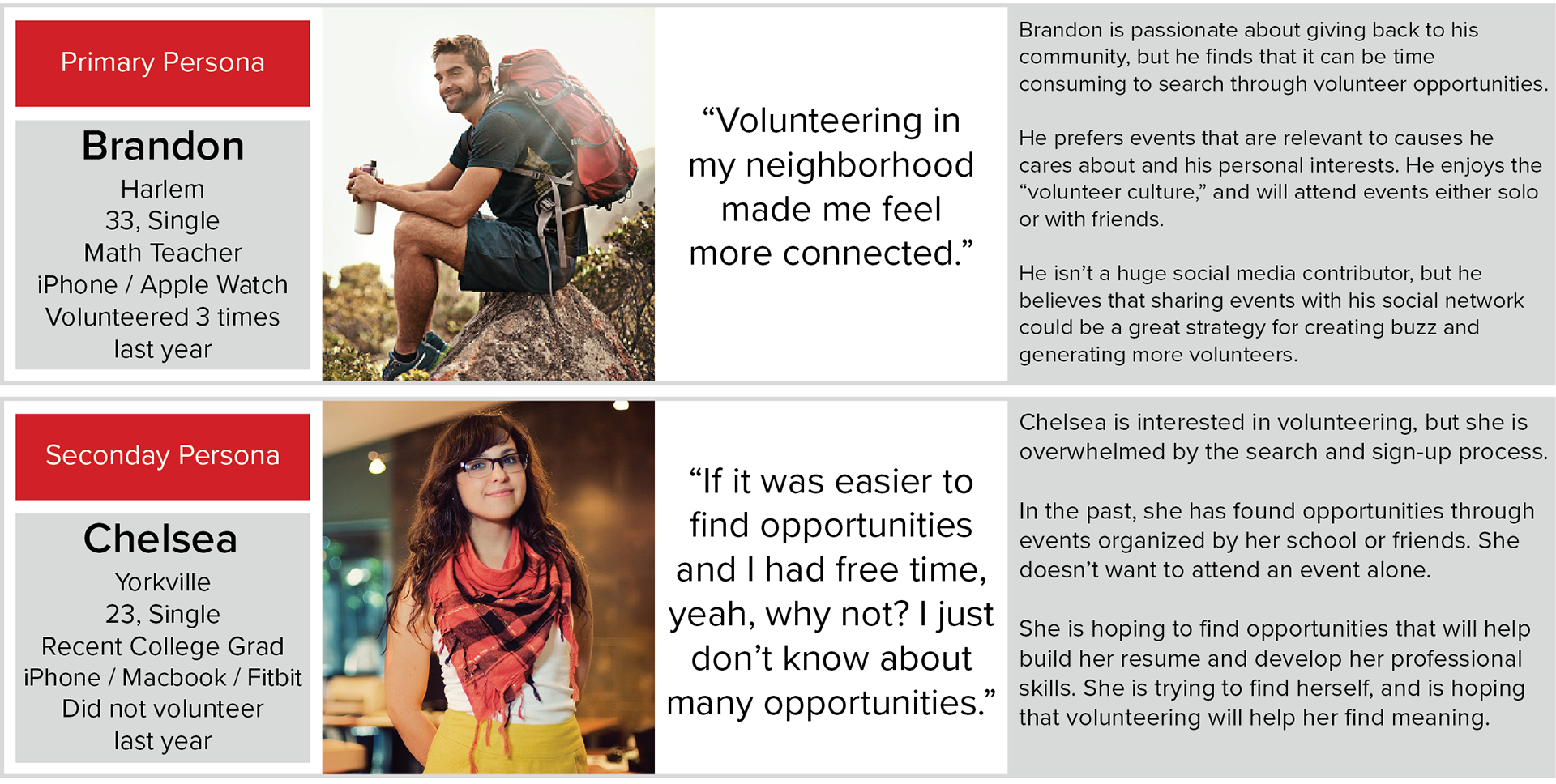 We made user flows and app maps before sketching. This helped determine which screens would need to be designed.

We went through several iterations. Here is our progression through the early stages of the Events page and the Settings Menu.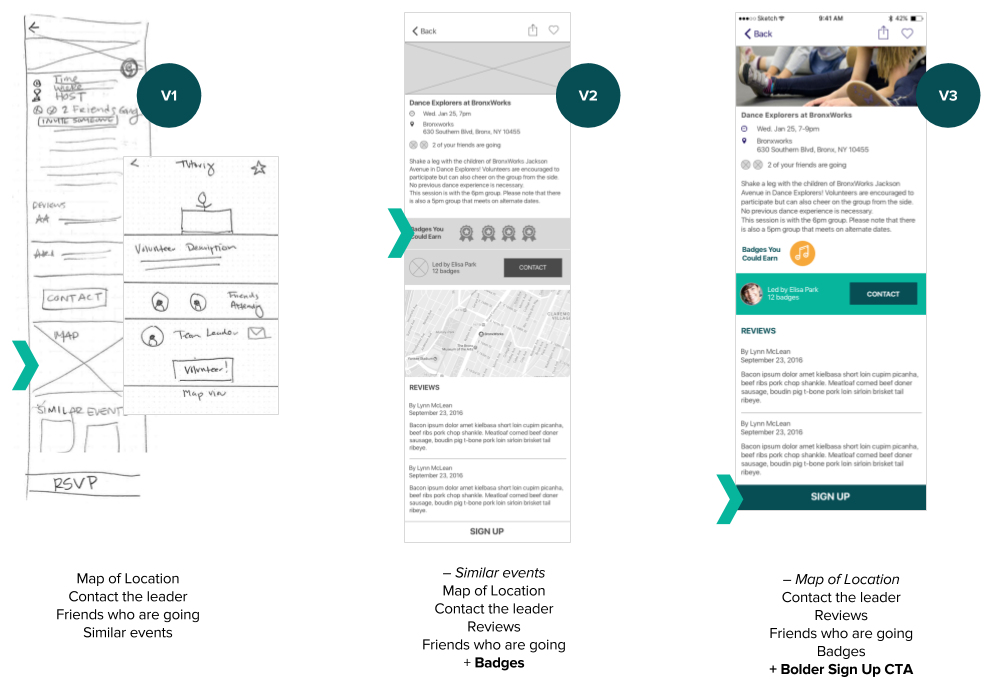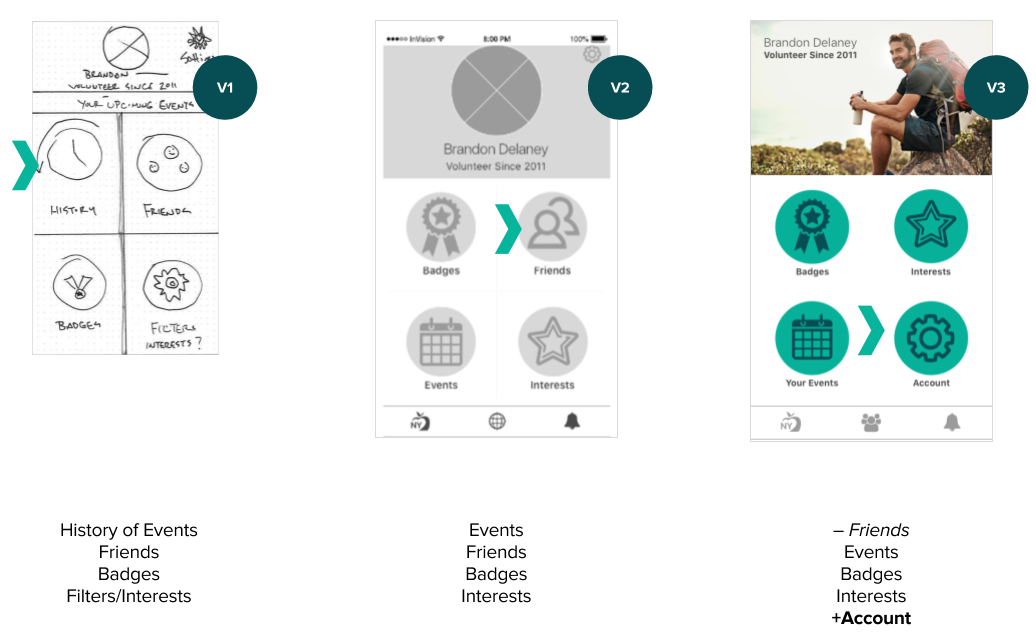 Here's a look at the UI Design of some of the Event screens and the Settings Menu.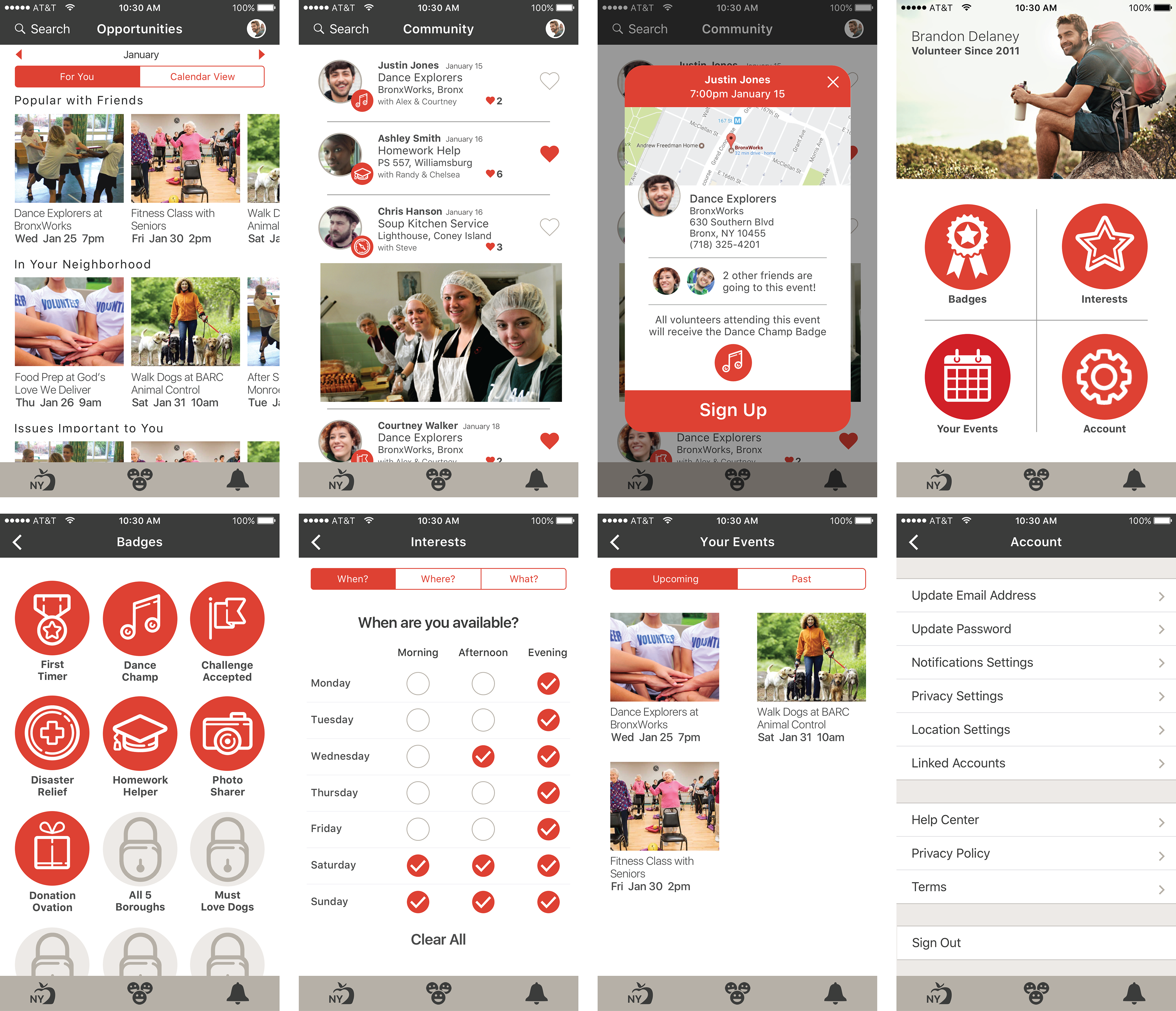 © 2018 Eric Osborn - All rights reserved